Virtuix recently installed the 70th of its virtual reality esports attraction Omni Arena at a go-karting venue in Chicago.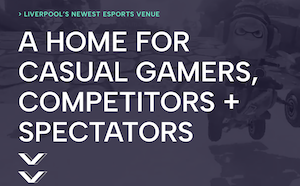 Accelerate Indoor Speedway is now home to the attraction, and it is reported to have generated an average revenue since its installation of US$5,000 a week.
Managing partner at Accelerate David Larson expressed that a high level of satisfaction with the initial Omni Arena at Accelerate in Wisconsin's Waukesha lead to the purchase of two more.
"The attraction's esports contests are a great marketing tool to drive guests to our venue," he added.
Virtuix is exhibiting at this year's Amusement Expo in Las Vegas and invites attendees to visit them at booth 1339.