BNAE looks ahead to EAG 2020.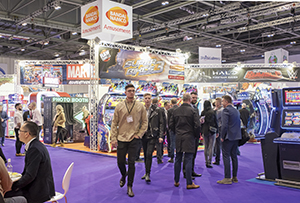 The Entertainment, Attractions and Gaming International Expo 2020 (EAG 2020 for short) will launch the new year with a fresh image and a new broader focus on the leisure market as a whole. Next year's expo will have a particular emphasis on new immersive technologies that are shaping the future of out-of-home entertainment, although traditional coin-operated entertainment will continue to remain at its heart.
The new focus on immersive technologies is more evolution than revolution; for some years there have been seminar sessions dedicated to AR and VR, while the majority of first-time exhibitors are now young companies from within this dynamic genre.