A new Timezone FEC is to open in Singapore in December this year.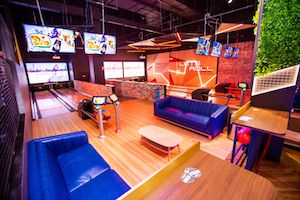 Timezone's parent company, The Entertainment and Education Group, jointly owned by Quadrant Private Equity and the LAI Group, has 300 FECs across the Asia Pacific region.
The new location is in the Westgate Mall and will open its doors for business in December. In the view of Timezone general manager for Singapore, Nesh Selva, the Westgate location has been inspired by the success of the flagship venue, Vivocity. Westgate is 50 per cent larger at 1,600sq.m.
After two years in operation, Vivocity with its large-scale, multi-faceted entertainment, has seen demand increase significantly, recording a 22 per cent growth in footfall. Timezone Vivocity also has the largest member base for its exclusive rewards programme.
Singapore's largest FEC operator has noted not just the increased influx of visitors, but also their cross-section in terms of background diversity and ages. "This inspired us to continue with the same blueprint," said Selva.
"There has been a very positive reception from our guests to Timezone's venues and we will continue to expand strategically while strictly observing the current climate. The support of our guests has shown that our business can be resilient in challenging times. It is with their support and loyalty that we continue to invest in new-to-market games, innovate our leading-edge, experiential venues and experiment in the latest UX-focused technology."
The new venue will have a fresh-look social bowling concept, first of its kind in Singapore and a range of other attractions.