A large new family entertainment centre called Gamerz Lodge is opening soon in the city of Fort Scott in Kansas.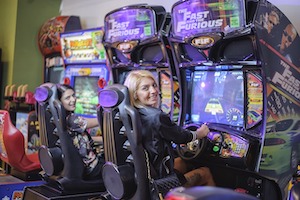 The two-floor complex is being opened by Patrick MacDonald, known in the community by his nickname "PatMac."
He said: "We'll have a few TVs, arcade games, air hockey, shuffleboard, and pool tables.
"We're also introducing a 'leveled up' concession stand offering familiar favourites with a 'PatMac' twist. There will also be ice cream."
The second floor of Gamerz Lodge is planned to grow over time, with VR games, mini-golf and cornhole tournaments envisaged for the remaining space.
Though options other than ice cream were not specified, MacDonald has plans for F&B amenities as attested to by his summary of the new FEC: "games, food, and family."
An opening date for the venue has been set for June 1.