Germany's Interstate Treaty on Gambling that threatens to halve the country's arcade industry is motivated by the states' desire to protect their own interests, argues Euromat's Uwe Christiansen.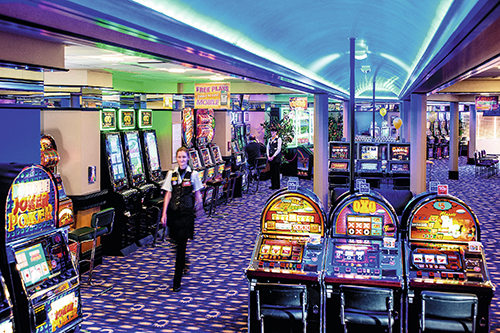 THERE is a palpable sense within the German AWP market that change is on the way. The first amendment of the Interstate Treaty on Gambling came into force in 2012; in the meantime, the German Länder, or states, have introduced provisions targeting amusement arcades in order to place restrictions on the industry's growth. It has become almost impossible, said Uwe Christiansen, the German vice president of Euromat, to open new arcades now.
At January's IMA show in Düsseldorf, the German trade association VDAI revealed that in 2013, the gaming and amusement machine industry made a loss in turnover of 2.6 per cent. Wholesalers made a loss of eight per cent, while machine manufacturers saw a decline of 12.7 per cent. The five-year "protection period" in place following the passing of the treaty in 2012 has given some breathing room to the arcades already in operation, which is why, it is claimed, the turnover from AWP machines fell only slightly. Ordering activity at IMA was "very mixed," said Christiansen, noting that with no new arcades opening, the opportunity to sell new machines was largely restricted to the replacement cycle.
The problems the arcade industry face date back to reforms undertaken in 2006 that saw the responsibility to legislate over the industry transferred from the federal level to the state level. Having operated on the basis of "stable, nationally applicable, commercial rules decided by the federal government," the gaming industry now faces an uncertain future.
"The Reform of the Federal System I was meant to achieve local, factual rules in various areas of economic activity – including in the area of amusement arcades," explained Christiansen. "The result, however, has been different."
Read the full article in the March issue of InterGame