A move to harmonise the federal gambling laws in Spain, easing the complication of 17 separate regional authorities, is being made by the DGOJ, the country's Directorate General for the Regulation of Gambling.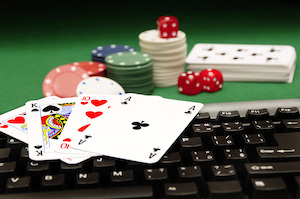 The proposal comes in a "collaborative accord" issued by the DGOJ, seeking to establish a new technical organisation that would bring together all of the laws, standards and market controls in the country's gambling industry.
It will work with the UNE, a standardisation body that has been formed by the Spanish Ministry of Economy to work with EU competition standards.
The news comes as the DGOJ publishes its quarterly report of the Spanish online gaming market in the third quarter of 2020. The GGR was €197.17m, a fall of 5.59 per cent compared with the previous quarter but an increase of 2.83 per cent compared with the same quarter of 2019.
The statistics in the report show that betting was up 25.06 per cent with sports betting up by 32.63 per cent. Bingo showed a decrease of 22.889 per cent in the quarter and casino gambling was down 10.31 per cent.
The DGOJ said that the Spanish online gaming and betting market had behaved as it was expected to. The pandemic hit the betting sector for live events due to a reduction in activity in football. Casino activity started well but was reduced as the quarter moved on.
Market analyst Eduardo Morales of iGaming Co said that it was too early to envision how the advertising restrictions that will be enforced at the end of the 2021 football season will impact the market. He said, however that there was to be an expected increase in the gaming tax. "No one will be surprised if the taxes return to 25 per cent instead of the actual 20 per cent on GGR."