The ICE Africa show will see the debut of Euro Games Technology and its distributor Custom Gaming Solutions.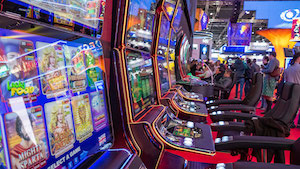 The show, which opens tomorrow for a two-day run, is being held at the Sandton Convention Centre, Johannesburg, South Africa.
They will be joined by the EGT subsidiaries, EGT Multiplayer and EGT Interactive and between them will show a full portfolio of equipment to cover most needs.
Said Steve Diversi, co-founder and managing director of Custom Gaming: "Our partnership with EGT goes back over 10 years and we have together built the brand to a strong position in the African market."
"Custom Gaming was founded 16 years ago and manages distribution, maintenance, spare parts supply and performance analysis for all of the products it sells. In the well-regulated African market we have built outstanding working relationships and our long-term co-operation with EGT, stemming also from their products that meet top-level standards, is also a source of pride for us."
Recently CGS has completed several installations on behalf of EGT in Mozambique, Zambia, Uganda, Kenya and South Africa. Several locations in the region have also taken the EGT R8 automated roulette.
EGT will show the General cabinets that were given their debut at ICE in London, including the G32-32 VIP and G27-27 Up, equipped with the HD multi-games Rd and Fruits General. Best-sellers in the Premier range, the P-24/24 Up and P-42V St Curved with their special gaming libraries and four-level mystery progressives will also be on display.