Celebrating its fifth year at AGE in Sydney was Cummins Allison, a manufacturer of high quality coin and currency processing equipment.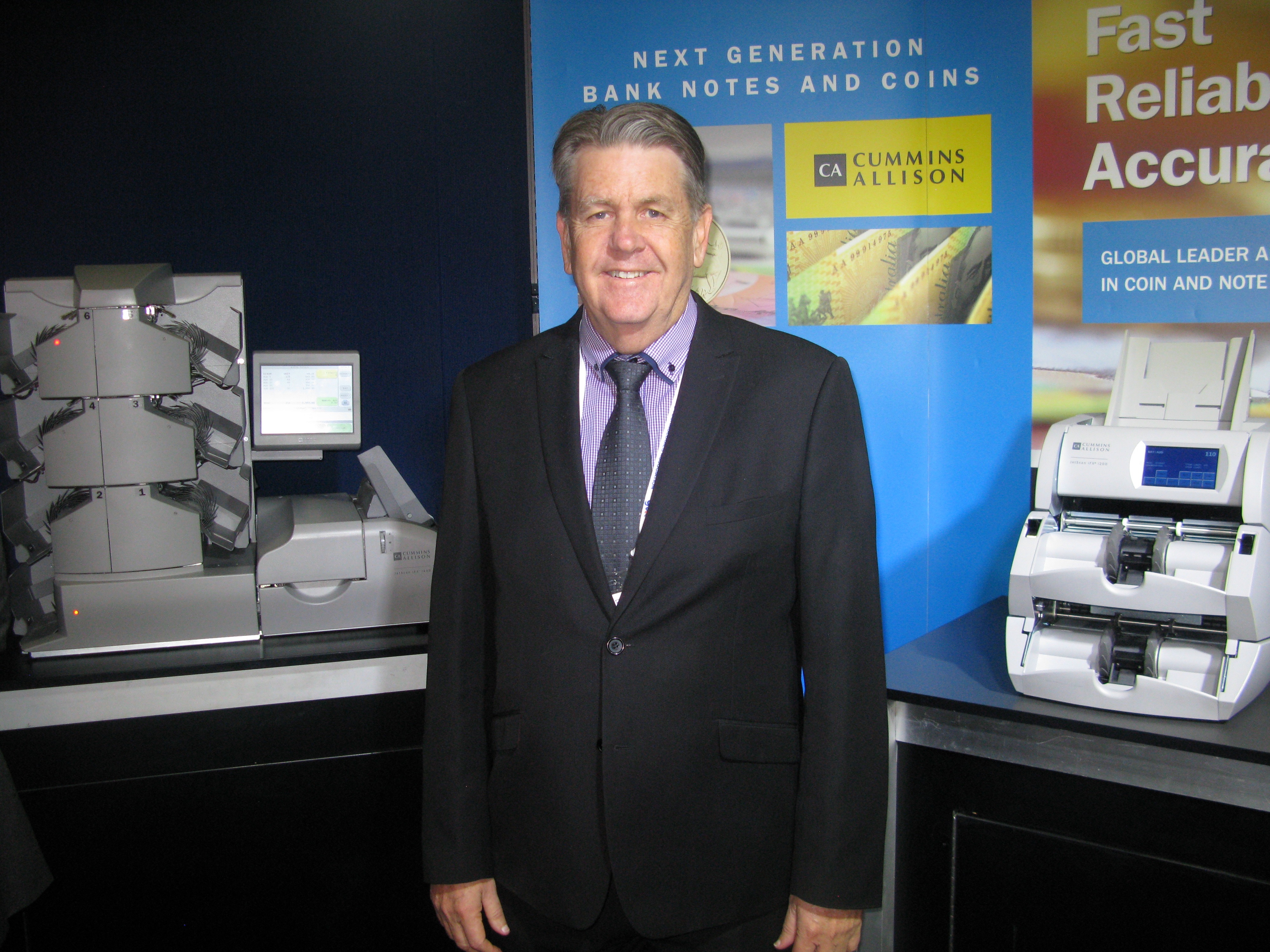 "It's important to stress that we are a manufacturer," said managing director Peter Gardner. "Our products can also be seen on many other stands at this exhibition. We are supporting the gaming industry in Australia and we thank the industry for supporting us too."
Highlighted on the stand were two products that are big sellers for the company right now, the JetScan 150 currency scanner and the JetScan iFX i400 ticket and note processing solution.
The JetScan 150 features a fully functioning pocket plus a reject pocket so that operators can keep processing cash, including next generation banknotes, without stopping. It examines each note and determines its value, so the operator saves time by not having to pre-sort cash into separate denominations.
Not only does it count mixed currency, it also sorts mixed stacks into specific denominations, allowing operators to replenish teller drawers, tills and cash dispensers quickly and easily. Scanning also allows operators to reduce errors when strapping by identifying a "stranger" note that does not belong in that strap and the stranger off-sorts into the extra pocket without stopping.
The JetScan iFX i400 is the smallest multi-pocket sorter on the market, enabling gaming establishments of all sizes to improve ticket and note processing. It offers high processing power, running both mixed tickets and notes, including the next generation Australian banknote, into multiple pockets without stopping.
"Casinos are reporting that they have cut their vault operations' note processing time in half as a result of adding the JetScan iFX i400 to their operations," said Gardner. Ruth Ritchie, director of cage and vault at Tachi Palace Casino, said: "We reduced the vault drop count times and number of employees needed by 50 per cent each, saving us time and money."