A casino in Chicago would not be profitable because of the taxes that it would incur, says Union Gaming in an analysis commissioned by the city and reported by Fantini's Gaming Report.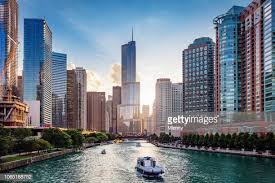 According to the study, a casino in Chicago would be the highest grossing loation in Illinois at $805.9m in revenues, almost doubling its nearest competitor, Rivers, which is in the suburbs. But with a 72 per cent tax rate and operating costs of 30 per cent minimum, the most desirable location would lose money and no developer would risk investing, said Union.
The one-third "privilege tax" coming from revenues in exchange for a city centre monopoly would by itself wipe out prospective profits, warned Union. It estimated EBITDA of $21.7m from the best of five possible locations. In any case all of them had drawbacks.
"Tourists generally will not patronise a casino in an area that is inconvenient relative to where they are stying or perceived as unsafe; nor will tourist be eager to book a room as a casino hotel if there are no other easily accessed attractions nearby.
"For these reasons and more we would not expect a material number of tourists to patronise any of the five sites analysed. Those locations would primarily draw patrons from people living within close proximity."
It was also estimated that a casino in central Chicago would take $259.7m in revenues away from Indiana casinos which include big names such as Caesars, Boyd and Spectacle Entertainment.