Chilean casino operator Enjoy is teaming up with Caesars Entertainment in Uruguay.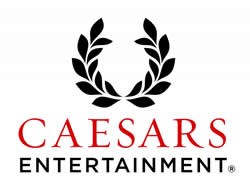 The two companies have formed a strategic relationship under which Enjoy will acquire 45 per cent of Baluma SA, the Caesars subsidiary that owns and operates the Conrad Punta Del Este Resort and Casino, for $139.5m in cash and stock and Caesars will become a shareholder in Enjoy.
Enjoy will assume primary responsibility for the management of the Conrad and, following this new agreement, the pair will provide Conrad, Enjoy and Caesars customers with enhanced benefits and entertainment opportunities throughout South America and Caesars' properties around the world.
"Enjoy's strong regional expertise combined with Caesars' global network and operating proficiency will create a strong value proposition for customers of Punta Del Este and Enjoy's portfolio of properties," said Gary Loveman, CEO and president of Caesars Entertainment. "The transaction delivers excellent value to our shareholders, including a retained interest in the future growth of Conrad and an ownership position in one of Latin America's leading casino operators.
"This transaction increases Caesars' distribution in Latin America and provides us greater exposure to this fast growing market."
Enjoy CEO Javier Martinez said the company's acquisition will further solidify Enjoy's position as the "pre-eminent distributor" of casino entertainment in Latin America.
"With Conrad, we are adding South America's premier gaming resort property to our portfolio," he said. "Further, the alliance with Caesars will reinforce our commercial strategies by offering new and diverse alternatives to our customers. This will surely benefit our company and our shareholders, and above all, our country and the domestic tourism industry."
The Conrad, which reported revenue of $157m in 2011, has 542 slot machines, 75 gaming tables and 294 hotel rooms. In May, Caesars obtained an extension of the company's gaming licence to 2036.