Ireland proposes point-of-consumption licensing
The government of Ireland is in the process of drafting its Gambling Control Bill 2013, which will include the requirement for point-of-consumption licensing for any operator targeting players based in the country.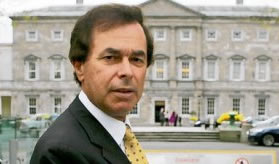 Alan Shatter TD (pictured), minister for justice, equality and defence, confirmed that work is under way to completing the drafting of the bill which will extend the licensing regime to include online gambling.
The new bill will also repeal and replace all existing arrangements for the regulation of betting, gaming, bingo and lotteries, with the exception of the National Lottery.
"This legislation has the twin objective of effectively regulating the new and dynamic gambling sector that has emerged in recent years, while also providing the opportunity to introduce important new measures to protect vulnerable adults and young people," said Shatter.
"Under the new law, anyone offering a gambling service to anyone in the state, by whatever means and regardless of whether the operator is based in the state or elsewhere, must have a licence.
"A new executive agency will act as both the licensing authority and regulator for the sector, and will have responsibility for checking compliance and in enforcing the law generally," he said.
"The agency will be self-financing, from licence fees and other charges."
Betradar has launched its Live Channel products with Italian bookmaker Sisal Matchpoint, which has already integrated the Live Channel Retail in 500 retail outlets across Italy.
Social betting specialist Wikibetting has teamed up with leading sportsbook provider Sportingbet.
Prepaid payments specialist paysafecard has appointed Berny Sagmeister as vice president of new business.
Related articles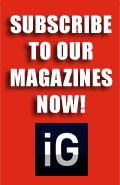 Our Publications
Our Partners