Ireland proposes point-of-consumption licensing
The government of Ireland is in the process of drafting its Gambling Control Bill 2013, which will include the requirement for point-of-consumption licensing for any operator targeting players based in the country.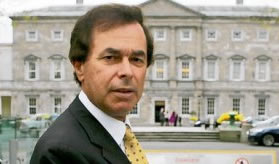 Alan Shatter TD (pictured), minister for justice, equality and defence, confirmed that work is under way to completing the drafting of the bill which will extend the licensing regime to include online gambling.
The new bill will also repeal and replace all existing arrangements for the regulation of betting, gaming, bingo and lotteries, with the exception of the National Lottery.
"This legislation has the twin objective of effectively regulating the new and dynamic gambling sector that has emerged in recent years, while also providing the opportunity to introduce important new measures to protect vulnerable adults and young people," said Shatter.
"Under the new law, anyone offering a gambling service to anyone in the state, by whatever means and regardless of whether the operator is based in the state or elsewhere, must have a licence.
"A new executive agency will act as both the licensing authority and regulator for the sector, and will have responsibility for checking compliance and in enforcing the law generally," he said.
"The agency will be self-financing, from licence fees and other charges."
EiG 2014, held over three days at Arena Berlin in the German capital this week, closed yesterday with many visitors and exhibitors hailing the event a success.
In its interim report for the nine months to September, Net Entertainment saw revenues increase by 35.5 per cent year on year to SEK610.6m (€66m).
Declan Hill, a leading expert on match-fixing and bribery in international sport, will be the keynote speaker at the two-day Malta iGaming Seminar next month.
Related articles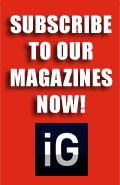 Our Publications
Our Partners