News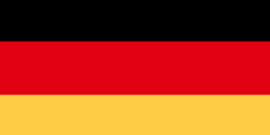 The plan to issue 20 licences to operate sports betting in Germany came to a halt in Wiesbaden this week, after some of the biggest names in the business conducted a united campaign against the proposals.
Read more
Online operator bet365, which currently has its headquarters in Stoke-on-Trent in the UK, is to move its remote gambling operations to Gibraltar, reports the Racing Post.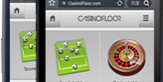 Online operator CasinoFloor.com has appointed a new senior management team led by managing director Jack Mizel.
A new counterfeit detector device to check the validity of bills has been developed by Suzo-Happ, the specialist parts manufacturer and wholesaler.
Sportradar is to offer its prevention programme to over 1,400 players based at the 20 clubs in Italy's Lega Serie A - the top tier of Italian football, featuring some of the biggest clubs in Europe.
Blog
Show images
RAI Exhibition Centre, Amsterdam – Netherlands
23rd September 2014 – 25th September 2014
Upcoming events
Our Publications
Our Partners