FinteqHub will present its PCI DSS-certified payment gateway, developed by the SOFTSWISS PSP team, at ICE London.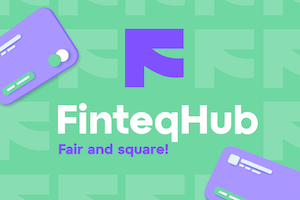 The product provides access to integrations with various payment systems via a single platform.
The application allows businesses to manage financial transactions, set up processing rules and generate cash flow analytics.
Connection of all in-demand payment methods including card payments, open banking and e-wallets from the likes of Canada, Brazil and India are available.
FinteqHub also equips operators with a flexible payment infrastructure accommodating a large number of sites and dependencies.
Vadim Drozd, chief executive officer at FinteqHub, said: "Based on the real needs, we've created a fintech solution to solve actual payment-related issues of online casinos and sportsbook projects."
He added that the product offers "smart routing and a really flexible system for role and online project management."
Andrey Starovoitov, co-CEO at SOFTSWISS, said FinteqHub offers clients "reliable and proven payment systems," as well as an "ability to ensure fine-tuning of payment methods."