Flowplay has announced that its social casino game Fringo has launched.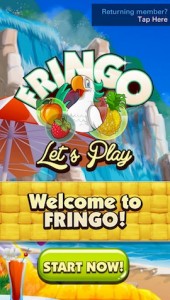 Enlarge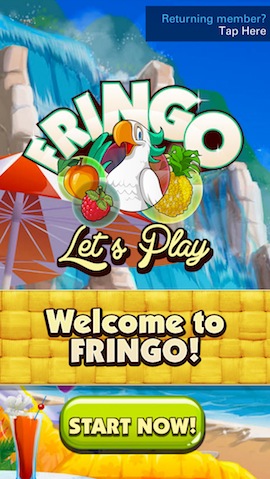 The game is a hybrid, combining slots and bingo, and has launched as a free-to-play mobile game for Android devices. Available now on Google Play, the fruit-themed social casino title will also be available on iOS devices in the coming weeks.
Fringo players match various cartoon fruits on their board to fruits scrolling across the screen with the goal of daubing as many slots as possible. Combined with the payline mechanics utilised in traditional slots games, players earn more coins and Fringo Points as they daub full paylines to make "Fringos." With some luck and a little bit of strategy, players can rise to the top of the pack and earn additional rewards for placing within the top three. Fringo's multiplayer experience allows for as many as one hundred players to compete simultaneously, together across all platforms including web and mobile.
Additional gameplay features include:
Selecting boards and earning power-ups: players can select from a variety of boards before each game that contain a random set of bonus fruits. Fruits with lightning bolts included in their slots help fill an electricity bar to unlock power-ups and help fill the board.
Levelling-up with Fringo Points: as players earn more Fringo Points new island environments and power-ups become available. Featuring 10 tropical locations, the level of difficulty increases as you make your way through the various islands with the addition of new, more exotic fruits and increase in gameplay speed.
15 pay lines: fully daub any one of the 15 pay lines to earn coins and FP's, with bonus points given for double and triple Fringos and blacking out the entire board.
Achievements and daily rewards: complete a series of fun challenges on each island to earn achievements and bank new rewards. Log in frequently to earn free power-ups.
Compete and chat with other players: each game pits players against one another to earn the most FPs with first, second and third places earning extra rewards. As many as one hundred players can compete and chat together.
Derrick Morton, CEO of FlowPlay, said: "As social casino games continue to rise in popularity, the need to create casual casino experiences beyond the single-player slots that continue to dominate the industry has also become increasingly important. Fringo is introducing a new style of gameplay to help fill the gap of engaging social casino experiences that players are seeking out more and more. We believe this hybrid approach has the opportunity to shake things up in the sector and we're looking forward to the response from casino gamers, especially as we bring Fringo to iOS in the coming weeks."