Game provider Evoplay Entertainment has launched its latest slot, Reign of Dragons.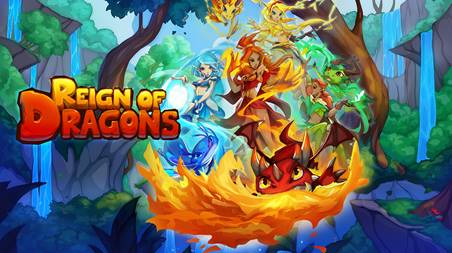 Designed to be truly HTML5 mobile-perfect for handheld gaming, Reign of Dragons takes players into an enchanting universe of dragons and their masters – four charming ladies, each representing an element: fire, air, water and earth.
Totalling five-reels and 20-paylines, Reign of Dragons is designed with player's intuitional behaviour in mind. As seamless as it is enchanting, the slot's big wins are triggered when the earth's elements combine, unleashing the true power of the Reign of Dragon's gameplay.
Alex Levchenko, CEO of Evoplay Entertainment said: "We're delighted to be launching our most magical story yet. An enchanting soundtrack combined with our latest in graphics create an atmosphere of total immersion, so lean back, relax and enjoy the story play out on-screen while spinning to your heart's content."