William Hill has extended the acceptance period to shareholders of MRG over its SEK2.82bn (£246m) cash offer.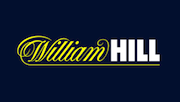 The offer, which has been made public, is worth SEK69 per share. As a result of acquisitions of shares made by way of a forward purchase agreement with Citigroup Global Markets, William Hill has agreed to purchase 2.2m shares – corresponding to approximately 5.34 per cent of all outstanding shares – in MRG at a price per share of SEK 69 in cash.
The offer document has been approved and registered by the Swedish Financial Supervisory Authority, Finansinspektionen. Completion of the deal is subject to approval from competition authorities. William Hill has extended the acceptance period by four working days, commencing on 10 December 10, 2018, and ending on January 17, 2019.
If the review by regulators takes longer than reasonably expected, and necessary approvals not obtained, the acceptance period will be extended.
Settlement will begin as soon as conditions for the offer have been satisfied, or that William Hill has otherwise resolved to complete the offer. Assuming that such an announcement is made no later than around 21 January 21, 2019, settlement is expected to begin around January 25, 2019.