Online sportsbooks in the US states of New Jersey and Iowa are projected to make billions of dollars a year.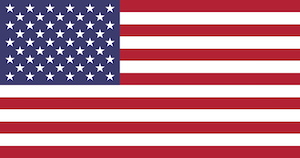 Iowa's online and retail sportsbooks could generate more than $4bn a year in bets once the fledgling industry in the state hits full maturity, according to analysts for PlayIA.com, which delivers news on the Iowa sports betting and gambling industries.
"Once the Iowa market reaches maturity, its potential is on par with what Nevada is today," said Dustin Gouker, lead analyst for PlayIA.com. "That means a handle that will exceed $4bn a year, and perhaps approach $5bn. And as we have seen with the success of the early adopters of legal sports betting, such as New Jersey, the state should reap millions in tax revenue."
New Jersey's sportsbooks are dominating the state's landscape, a trend that has gained steam in the 12 months since DraftKings became the first to launch its digital platform. Online sportsbooks have accepted $2.6bn in wagers in 12 months, 75 per cent of the state's handle since the first online sportsbook launched in August 2018, according to analysts from PlayNJ.com.
"Online sports betting is clearly the driving force in New Jersey's sports betting market, and definitely more so than what has historically been the case in Nevada," said Dustin Gouker, lead sports betting analyst for PlayNJ.com. "In fact, the online product in New Jersey is the key difference that has the state competing with Nevada as the country's most lucrative legal sports betting jurisdiction."