The failure of the US bid for Entain, the Ladbrokes, Coral and bwin owner, has not held back the UK company, according to the newspaper pundits.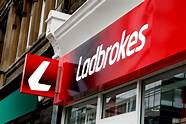 The Sunday Telegraph yesterday said that Entain did not need the MGM bid to bring out its value and in fact the newspaper delved quite deeply into the financial implications of US-UK tie-ups.
Entain's share price rose on the US bid, fell when it rejected the approach, but then the share price worked its way back up again.
The Telegraph reckons that UK gambling companies have a lot to offer their US counterparts. It exampled Gamesys, the gaming services company, that was approached by Bally's. And William Hill's shares will shortly be delisted following another bid, successfully, from Caesars.
Against a background of a favourable exchange rate, the UK companies' experience and technology in betting, notably on sports, is a key element. "British firms have had a head start when it comes to developing the technology needed for online gaming," said the newspaper.
American companies need the expertise and need it fast if they are to capitalise on the opening sports betting market in the US and companies like Entain are an ideal catch. MGM, said the newspaper, "probably couldn't afford what Entain was worth."