Unilad, the world's biggest social video publisher, has agreed a global content partnership with the world's largest online poker site, PokerStars.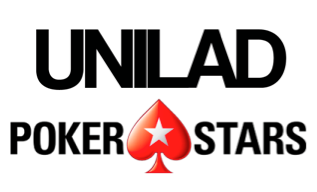 The collaboration will give the vast Unilad audience access to PokerStars content, as well as the streaming of live events and co-created tailored video content.
Reaching a weekly worldwide audience of a billion - and 30 million in the UK alone - all via social media, Unilad is perfectly placed to bring poker to a wider audience.
PokerStars, meanwhile, now has more than 110 million registered customers.
The two are combining powers with a new social media campaign, #GameOn, where the brands face-off in a poker skills battle that includes reading people, bluffing and risk management.
Liam Harrington, CEO of Unilad, said: "PokerStars are at the top of their game and we can't wait to share what they do and create stand out content for our global audience. We want this partnership to appeal to fans of poker, new fans and the yet-to-be converted – and who knows, we might have a Unilad pro player on the tables soon!"
Director of poker marketing at PokerStars, Vadim Soloveychik, added: "Unilad is a great partner for us and shares our vision of bringing poker to a whole new audience and in a way we have never done before."