World Chess has appointed Unibet to be the first official betting partner in the history of the FIDE World Chess Championship Match.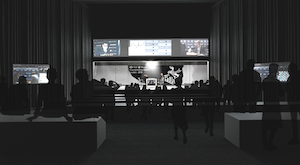 The 2018 tournament will be held in London from November 9-28 and sees defending champion Magnus Carlsen face American challenger Fabiano Caruana. Unibet makes Carlsen the overwhelming favourite at 3/10, with Caruana out at 12/5.
Fans will be able to make quick and easy bets on a range of categories – ranging from outright winner through to a player's next move. Unibet will also offer fans exclusive promotions on the championship rounds throughout the match.
World Chess and Unibet will produce additional digital content for this year's tournament in order to reach the 600m chess enthusiasts around the world.
As part of the partnership, Unibet will receive a full suite of exclusive rights, including digital advertising, the use of exclusive photo and video content and the opportunity to take part in a round of the First Move Ceremony.
Ilya Merenzon, CEO of World Chess, said: "World Chess is proud to announce this exclusive partnership with Unibet. We're enabling fans to be even closer to the action in this tantalising match. The tournament is the highlight of the chess calendar and millions of people around the world will follow every move."
Richard Østrøm, country manager for Unibet Norway, said: "Since Magnus Carlsen became world champion, we have seen a large and growing interest in betting on big chess tournaments. As the leading online bookmaker in Europe, we want to be a part of and contribute to big sporting events, and we are very happy to be the preferred betting partner for World Chess both before and during the World Championship. We believe that this year's World Championship showdown between Magnus Carlsen and Fabiano Caruana in London will establish chess as a permanent fixture in betting."