INTERGAMINGi spoke to four pioneering companies about where it all began, their cutting-edge platforms, and how they manage to keep ahead of the game.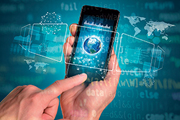 IT'S no secret that the igaming sector is one that truly relishes the opportunity to push the envelope of progress. With the demands of players constantly fluctuating, standing out in such a busy marketplace is harder now than it's ever been.
We canvassed four innovative companies to garner their thoughts on what it takes to be successful in this ever-evolving sector and to find out from those in the know exactly what it takes to push the boundaries of progress in such a highly competitive industry?
Read the full article in the latest issue of iNTERGAMINGi
To receive every print and digital issue of iNTERGAMINGi, subscribe here