With the World Cup about to kick off, Sportingtech's chief sports officer, Colin McDonagh, took iNTERGAMINGi through the most important factors when it comes the acquisition and retention of players in LatAm during the event.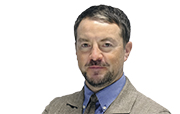 THE highlight of this year's sporting calendar is the World Cup, affording operators myriad opportunities in the hugely sports-enthusiastic landscape of LatAm.
The potential for growth is practically limitless, with the cross-sell opportunities for casino being just as promising for those of sportsbook. But a localised approach is essential to success as each of the jurisdictions within LatAm vary enormously making attracting and retaining customers more of a challenge than many might initially assume.
Read the full article in the latest issue of iNTERGAMINGi
To receive every print and digital issue of iNTERGAMINGi, subscribe here