Sweden's government has confirmed it is to re-regulate gambling markets and introduce a licensing system for online operators.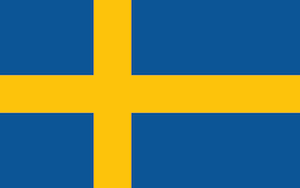 A new gambling act will be introduced within a framework that is designed to offer stronger consumer protection and integrity measures.
The gambling market will be split into three portions: a competitive sector, incorporating online gambling; a non-profit sector including lotteries and bingo; and a state sector, for state-owned land-based casinos and gaming machines. Licensed gambling will be taxed at 18 per cent of gross gaming revenue, with no further taxes on winnings.
The proposal is for the new regulations to come into effect from January 1, 2019.
"Unregulated gambling has taken over and gambling is used in criminal activities. It is 14 years since the first of a line of gambling inquiries was appointed. It is now time for us to move from words to action and regain control of the Swedish gambling market," said Sweden's minister for public administration, Ardalan Shekarabi.
"The gambling act now being proposed will mean that anyone operating in the Swedish gambling market must have an authorised licence and that operators without a licence will be shut out. There must be stronger consumer protection in place for gambling, and the negative effects of gambling must be limited. A new offence, gambling fraud, will be introduced and a special cooperation council will be established to tackle match fixing.
"We are reinforcing the Swedish Gambling Authority, granting it more and sharper tools. Unlicensed operators will be shut out of the market and licence-holders must conduct their activities in accordance with the law."
According to gross gaming revenue figures provided by Lotteriinspektionen, the country's unregulated market was worth SEK5.5bn ($666.7m) in 2017, up 13 per cent year on year. The whole Swedish gambling market was worth SEK22.6bn ($2.7bn) during the 12 months ended December 31, 2017.