Growth of over 200 per cent in overall betting revenue year-on-year in Spain helped account for a 78 per cent increase in gross gaming revenue.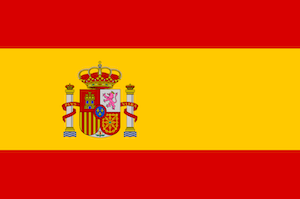 Quarter-over-quarter, meanwhile, the Q4 2022 GGR for Spain's industry of €313.3m translated to a 27 per cent jump.
Casino revenue of €142.3m accounted for 45.4 per cent of that total GGR, with betting following behind with €141.4m (45.1 per cent).
However, betting grew considerably more than casino in Spain both quarter-over-quarter and year-on-year.
Q4 2022 betting revenue increased 52.8 per cent from Q3, but the year-on-year climb reached 223.4 per cent.
The same quarterly comparison for casino shows an 11.2 per cent jump in revenue, while casino revenue grew 32.4 per cent year-on-year.
In fact, apart from the 36.7 per cent decrease in contests revenue year-on-year – a segment which the Spanish regulator said continues to show "irregular behaviour" – bingo was the only segment to decline, with revenue dropping 1.5 per cent quarter-over-quarter and 11.5 per cent year-on-year.