Gaming development company Spearhead Studios has reached agreement with the American golf icon John Daly for a suite of golf-themed casino games.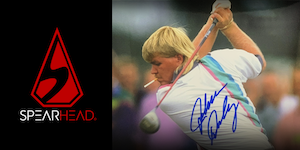 The first title starring the professional golfer is set to be released later this year. Daly's sparkling personality and exceptional golf skills will inspire innovative casino content aimed at entertaining sports fans.
As one of the strongest characters in the world of golf, John Daly is one of the reasons golf is now in the top 10 world sports in terms of registered players.
The game studio's vision for the upcoming series is to create a bridge between sportsbook and casino content, providing operators with an acquisition tool that targets sports followers.
John Daly, two-time major golf champion, said: "Sports and igaming share a passion for creative entertainment which I deeply appreciate, so this is a great opportunity for me to endorse both.
"I'm excited to see how Spearhead Studios turns this game series into reality and, as a passionate slot player, I can't wait to take it for a spin."
Mathias Larsson, managing director at Spearhead Studios, commented: "I am a passionate golfer myself and have followed John Daly since his PGA Championship win in 1991. He is an incredible golf player and a major character on the PGA Tour.
"This will be one of the first branded online casino games with a sports star and the first game with a golf player. It will be a very exciting journey and I'm confident the end result will be amazing."