Having been given the green light by the UK's Competition and Markets Authority to finalise its US$4.7bn acquisition of Sky Betting and Gambling, The Stars Group has moved to make change to its leadership structure.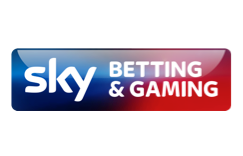 SkyBet's Richard Flint moves from CEO into the executive chairman role, with former CFO Ian Proctor taking on the newly created vacancy. Former director of SkyBet gaming brands Conor Grant becomes COO.
The Star Group has appointed Andy Burton as senior vice president of its global sports platform, with Vaughan Lewis group director of investor relations.
The Stars Group changed the senior roles in order to "execute its integration plans, including the delivery of expected cost synergies".
Flint has been with SkyBet for almost 16 years, including a decade as CEO, while Proctor had held the job of CFO for 10 years.
The Stars Group CEO Rafi Ashkenazi said: "I am delighted to announce SBG's new senior management structure. We believe these appointments position us well to deliver our strategy to become the world's favourite igaming destination."