Sports Information Services, the supplier of betting products to retail and online operators, has named Richard Brankley as its new head of greyhound operations.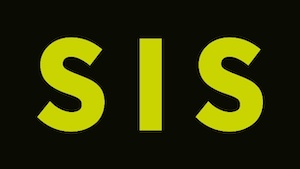 Brankley joins from Ladbrokes, where he held numerous positions during a 19-year spell with the operator. Most recently he served as head of stadia, where he was responsible for the on-course operations of both Crayford and Monmore Green greyhound tracks.
The experienced industry professional will work alongside SIS greyhound operations manager Gordon Bissett to manage the overall performance across all of SIS's tracks, ensuring the service continues to meet the demands of its operator partners.
His appointment follows the successful launch of the new SIS Greyhound Service at the beginning of this year, which has since been expanded with the addition of 2,808 races taking the total number of live races to over 30,000.
Paul Witten, product director at SIS, said: "We're thrilled to welcome Richard to the SIS team. He has significant knowledge of the greyhound industry and he will play a key role as we look to enhance our overall service even further
"As a provider of 24/7 live betting coverage, it's imperative the content we offer is of a high standard and with Richard joining the team we are in a solid position to ensure our tracks operate at the best possible standard."
Richard Brankley said: "I'm delighted to have joined SIS and I am extremely excited to start this new chapter of my career. "SIS is renowned as a leading supplier of live racing content to the betting industry, and I'm looking forward to being involved in what is already a successful greyhound operation and to help further enhance it."