Rumours in the American media suggest that US attorney general Jeff Sessions may be considering a federal ban on online gambling, overriding state gaming laws in the process.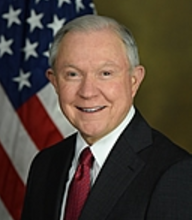 Sessions would need to reverse the 2011 Department of Justice ruling that opened the door to state-by-state regulation of real-money online gambling.
The move would be backed by Republican party mega-donor (and Las Vegas Sands magnate) Sheldon Adelson – a long-time opponent of online gaming - but the attorney general would also face significant resistance in the shape of the National Governors Association.
In a recent letter to Sessions, the bipartisan heads of the NGA, Virginia governor Terry McAuliffe and Nevada governor Brian Sandoval, said that while there were differing opinions across the states, there was wide agreement that each state should be left to make its own decisions on the matter.
The letter wrote: "States are best equipped to regulate and enforce online gaming. A ban drives this activity offshore to unregulated jurisdictions, out of the reach of state and federal law enforcement and with risk to consumers."
The prospect of a federal ban appears, at this stage, to be little more than Capitol Hill chatter but the fact that the NGA has been moved to issue a statement suggests there are grounds for nervousness stateside.