Through its B2C brand FanTeam, Scout Gaming has become Fulham FC's new fantasy sports partner for the next two seasons.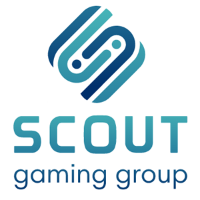 FanTeam offers what it says is Europe's largest prize pools on fantasy football, including the season-long Fantasy Premier League game, with a €1m guaranteed fund and a minimum €200,000 going to the winner.
As part of the partnership with the club, FanTeam will offer games specifically tied to Fulham, such as player duels, against different opponents during the season, as well as the traditional season-long game played across the full Premier League season.
Fulham's rich heritage and global reputation were key factors in FanTeam's decision to partner with the club.
Andreas Ternström, CEO of Scout Gaming, said: "We're extremely proud and excited to partner with Fulham FC in connection to their return to where they belong, the Premier League. We were impressed by how the club handled the relegation in 2019 and the measures taken to win back promotion. In many ways we see a lot of similarities between FanTeam/Scout Gaming and Fulham FC, where focus on building a winning culture and passion stands out."