Resorts Digital Gaming is to launch FastPick, a daily fantasy sports site for players in the US state of New Jersey, backed by partners Sport AD and FSB Technology.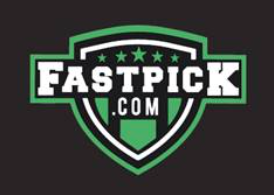 Resorts Digital, the interactive arm of Resorts Casino Hotel Atlantic City, will offer what it calls "a fair and sensitive alternative for fantasy sports fans" at www.FastPick.com.
The site will feature head-to-head player contests and offers a wide range of pre-selected match-ups across all major sports leagues.
Players choose three or more match-ups and the results are determined based on standard fantasy sports scoring.
"We've designed the platform to accommodate all sports fans who want to get a piece of the action but don't have the time to compete effectively against the traditional 'professional' DFS players," said Ed Andrewes, president of EA Gaming Consultancy Company, lead consultant to Resorts Digital.
"We couldn't be more excited to introduce the next generation of fantasy sports," he said.
The FastPick game will also be added to the Resorts online casino at www.resortscasino.com in July and then rolled out to kiosks at the bricks-and-mortar casino later in the year.
FastPick is only available to residents of New Jersey.