Oren Cohen Shwartz, CEO at Delasports, talks gamification and the lengths his company will go to in order to deliver for the player.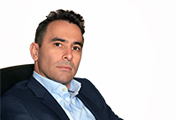 INTERGAMINGi: What is the role played by gamification tools?
OS: The ability to add an extra thrill to the betting experience is important on a paramount level when it comes to retaining players. When operators introduce gamification features that are interesting and entertaining for players, they will naturally spend more time with the products and return for more - and in a business where building player loyalty is everything, this is crucial.
Read the full article in the latest issue of iNTERGAMINGi
To receive every print and digital issue of iNTERGAMINGi, subscribe here