The UK's Culture Secretary, Michelle Donelan told MPs that the white paper on Britain's gambling review will be out shortly and that it will take a common sense approach.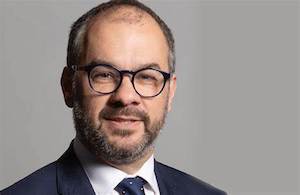 Meanwhile the gambling minister, Paul Scully (pictured), backed this up with an address to the annual convention of trade association BACTA, promising the much-overdue white paper "before Christmas."
Donelan told a committee of the Digital, Culture, Media and Sports: "The approach we have taken on this one in general is very much to focus on the area which presents the most harm to individuals. One of the problems as we all know is that gambling regulation and legislation has not kept pace with the online world and that is why it is particularly problematic especially around online gambling.
"What it's not designed to do is curtail people's everyday lives or their enjoyment in relation to recreational gambling which has not presented a problem, so it is about getting the balance right."