PopOK will integrate its slots, live casino games and instant games onto VirtualSoft's platform through a new partnership.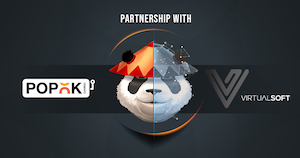 The move aims to boost the reach of both companies' igaming offerings, with VirtualSoft's portfolio already including a range of other casino, virtual, pre-recorded and live casino providers worldwide.
Luiza Melikyan, business development executive at PopOK Gaming, said the company is focused on "building strong, win-win partnerships that benefit our partners, us and most importantly, game lovers."
Melikyan added: "This collaboration is no exception - we have worked tirelessly to ensure that our vision of business relationships and our approach to igaming are fully aligned."