In a statement to the Playtech annual general meeting on Wednesday, chairman Alan Jackson said the i-gaming giant had plans for further acquisitions, both in its gaming and financial divisions.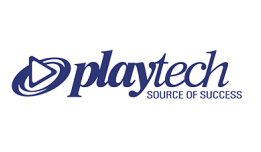 "Our mergers-and-acquisitions pipeline remains strong and we continue to have active discussions with a range of businesses in the gaming division as well as discussions for selective bolt-on acquisitions in the financials division," he said.
Jackson also told the AGM that the company was seeing strong performance to date in 2017, "driven by organic growth and recent strategic acquisitions".
"Growth in daily average revenues in the gaming division in the year to date remains strong with organic growth supplemented by acquisitions made in 2016 and 2017, including BGT, Quickspin, ECM and Eyecon.
"The financials division has performed in line with our expectations," said Jackson, "with continued growth in the B2B business and improved B2C customer KPIs."
Jackson concluded by stating that the company was on track to meet expectations for 2017.