Oren Cohen Shwartz, CEO of Delasport, backs the company's tailored betting solutions to fit right in with 2023 trends.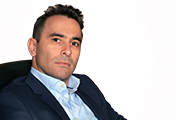 Operators should develop a personalised experience strategy, focused on delivering players the quickest and most entertaining betting experience on the sports events and games they love.
Think about a player that likes to place a bet on Manchester United. Now think about how that player would feel if immediately after logging in, they are redirected to a Man Utd fixture event page and are offered a pre-filled bet slip that already includes Man Utd to win, allowing them to place a bet there and then.
Read the full article in the latest issue of iNTERGAMINGi
To receive every print and digital issue of iNTERGAMINGi, subscribe here