Bill Pascrell III of the Princeton Public Affairs Group, today told the World Gaming Executive Summit in Barcelona that the New Jersey online gaming launch had been "pedestrian."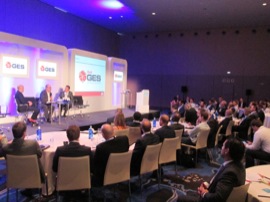 "The reasons that New Jersey is the good, the bad and the ugly when it comes to online gaming are multiple," he said.
"The New Jersey gaming regulatory structure is the best in the world," claimed Pascrell, "but with that comes a lot of issues because of a lack of familiarity with online gaming - but that's changing.
"In a regulatory sense, New Jersey has been super-successful, with no breaches [of geolocation or identity verification]. But in a lot of regards, we are a pedestrian experience.
"The lack of familiarity between the land-based and online industry, which moves so quickly, has meant the marketing of online has been abysmal," said Pascrell.
"We're marketing to conventional buyers but the player for the future is 18-35 years old. We're not data mining and we're losing an opportunity to have a vibrant roll out.
"So in six months, we have a little over 500,000 accounts but participation is not as aggressive as many hoped," said Pascrell, adding that issues surrounding payment processing had also been a major factor.
On speculation that PokerStars would soon be granted a transactional waiver to offer online gaming in New Jersey, Pascrell was emphatic: "PokerStars coming to New Jersey – and they will - will be transformational for the state market and the national online gaming experience.
"And they will get in – as far as I'm concerned, the Scheinbergs [PokerStars founders, subject to outstanding US federal indictments] have left the business – so it's case closed.
"The bottom line is that the rest of the online industry has had a six-month leg-up and they have not taken advantage."
Image: Bill Pascrell III addresses the World GES in Barcelona today