Optimove has added real-time marketing capabilities to its retention automation platform.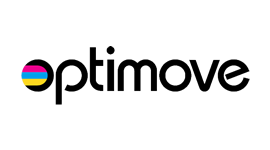 By automatically delivering personalised messages to individual customers based on real-time activity triggers, marketers can send messages to customers when they are likely to have the greatest impact.
"One of the holy grails of personalisation is the ability to implement real-time, data-driven customer marketing," explained Optimove CEO, Pini Yakuel.
"By building into our customer retention software a complete end-to-end system for real-time personalised messaging, we have not only taken another great stride towards achieving the ultimate retention marketing solution, but we've also become the first platform to offer real-time retention marketing in such a sophisticated and easy-to-deploy manner."
The real-time messaging capabilities are an integrated part of the Optimove platform. Businesses select which message or offer to serve to each particular customer persona using Optimove's proprietary customer modelling technology, and select an event or activity that will trigger the message.
Messages can be personalised to individual customers based on their specific purchase history, lifecycle stage, predicted future value, risk of churn and many other factors.