Germany's Bet-at-Home.com is anticipating a rapid demand for its services as the country's new sports betting licenses come into force in mid-2021.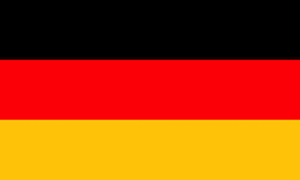 The liberalising of the German market in online gaming, set out in the new Inter-State Gaming Treaty, will see a national licensing system for online slots in addition to the sports betting product for the first time. It is due to come into force on July 1.
The market will then open up for classic online casino games such as roulette and blackjack across the federal states.
"Since the fourth quarter of 2020, a transitional regulation has come into force, according to which those gaming providers will remain exempt from enforcement measures and sanctions that comply with the licensing regulations for online casinos imposed in the future as of this date," the company said.
"Although the implementation of these requirements lead to significant revenue losses in the online casino segment within the bet-at-home.com AG group, the significantly increased legal certainty and the ability to plan the future development of bet-at-home as an established provider with considerable brand awareness in the core market of Germany outweigh this."
Gross revenues for the first quarter of 2021 reached €30.5m, down 5.5 per cent year-on-year. EBITDA for the quarter was €6.9m, compared with €9.0m.
The management still expects a gross betting and gaming revenue between €106m and €118m in the current financial year.
Bet-at-home.com AG Group has 5.4m registered customers and has companies in Germany, Austria, Malta and Gibraltar. It has 283 employees. It is part of the Betclic Everest SAS group a leading French online sports betting and online gaming group.