In Australia, the The New South Wales government is set to introduce a 10 per cent point-of-consumption tax on all online gambling bets, becoming the fourth state in the country to adopt such a scheme.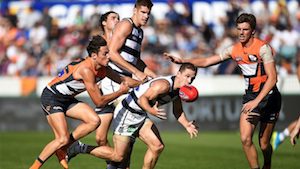 The new tax will take effect from January 1 next year, and is expected to be handed down during a presentation of the state budget next week.
The tax will aim to bring smaller online betting companies in Australia, such as Ladbrokes and Sportsbet, in line with the tax paid by domestic wagering giant Tabcorp.
Until now, most of these companies have been headquartered in Northern Territory, and have paid small fees to offer their services to the country.
Treasurer Dominic Perrottet said that as part of the reforms, two per cent of all online gambling revenue will be redeployed by the racing industry, bringing around A$100m (US$75.7m) a year to the thoroughbreds, harness and greyhound racing industry.
"The introduction of a point of consumption tax is an important step to ensure that we are leveling the playing field given the wagering tax paid by onsite operators," said Mr Perrottet, quoted by The Australian.
"Following an extensive consultation period with stakeholders, this decision will resolve the disconnect between the jurisdiction where gambling activity occurs and where it is taxed. We also want to make sure that the racing industry is no worse off under these changes, which is why we have taken steps to ensure that they receive fair compensation and that existing parity arrangements are unchanged."
South Australia was the first to introduce a 15 per cent rate of tax on consumption, which was followed by Western Australia, and as of yesterday, Queensland.
In mid-May, Victoria announced it will opt for a 10 percent POC tax, with revenue collected going to the State's Hospitals and Charities Fund.
Perrottet said that a 15 per cent tax would have been too high, as it doesn't take into account that betting operators are already paying GST, payroll tax and product fees.
"We think 10 per cent strikes the right balance and that online corporate bookmakers should contribute their fair share," Mr Perrottet said. "However, a 15 per cent additional tax on top of GST and race field fees would be an excessive burden on players in the market. We will review our 10 per cent rate in 18 months and also keep a close watch on how other states progress with their POCT."