GoldenRace has a new product for Latin American betting operators - a satellite solution specially created to help retail operators expand their offer throughout the most distant and inaccessible territories.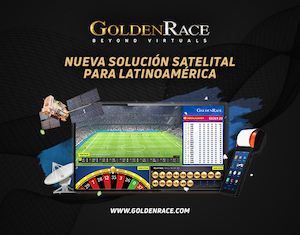 The company is the first one in this huge market to offer virtual games through a satellite channel. The release of this innovation will happen on November 1 and will offer via satellite GoldenRace's multiscreen channel for almost all the Latin America region.
On the same screen, players will be able to see GoldenRace's virtual football leagues, Spin2Win and Keno, in a very economic and simple way, which also includes a mobile cashier.
This solution suits bars, casinos and betting shops that have a low or no Internet connection and want to deliver the best virtual gaming experience with the most popular virtual games to their clients.