NetRefer has been named as one of the finalists - and Ruban d'Honneur recipients - in the 2016/17 European Business Awards in the category of customer focus.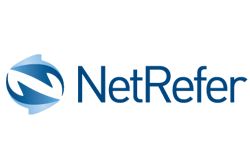 NetRefer is one of only 110 finalists announced after over 33,000 businesses were engaged in the competition and was chosen by a panel of independent judges because it displayed the core values of innovation, ethics and success.
Timothy Buttigieg, COO of NetRefer, said: "We are proud to be the recipient of the Ruban d'Honneur award. At NetRefer we constantly strive to create value for our clients, placing them at the heart of the business."
Adrian Tripp, CEO of the European Business Awards, said: "To survive in this economic climate is hard enough, so to innovate, prosper and grow as this year's Ruban D'Honneur recipients have is truly remarkable. Europe needs more companies like these. Well done to them all."
The company will now undertake an in-depth face-to-face interview and will find out if it is a winner of one of the 11 categories at a gala final on May 4 in Dubrovnik, Croatia.