Nektan, the white label igaming software and services provider, has reported increased revenues for the second half of the last financial year.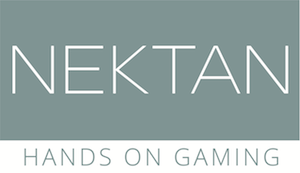 With the company's European arm growing along with increased activity in the US and Asia, total revenues were £8.8m for the final six months of 2017, up from £5.73m in the corresponding period a year earlier.
Adjusted losses in the managed gaming division were down to £918k, from £1.498m in the same six-month period in 2016.
While Nektan's overall loss before tax was up to £4.17m from a £1.19m profit a year earlier, the company listed on the AIM of the London Stock Exchange did not this time benefit from profit on brand disposal of £1.95m and fair value adjustment on increase in equity ownership of £2.32m.
Nektan raised £1.76m through a new shares subscription in December 2017 and now has over 100 casino brands live from 52 partners, including new European-focused partnerships. The firm's Evolve Live Platform is live in Asia, featuring 247 Asian games, while a launch in the US in August is "progressing", with installations in three land-based casinos.
Gary Shaw, interim chief executive officer of Nektan, said: "The European business continues to deliver strong trading momentum. We are developing our mobile first casino product, diversifying our portfolio of services to include additional B2B gaming solutions in Europe, US and now Asia.
"Our European white label services business now consists of over 100 casino sites. We continue to leverage our partnerships with numerous global game providers.
"I am particularly pleased that we are maintaining a central cost base to develop these revenue opportunities. We are expecting continued margin improvements, as our business partners develop new markets utilising our core technology platform, and to become a successful global technology supplier."