Malta-based igaming operator Mr Green has released the latest version of its sportsbook, offering bettors new features aimed at boosting both engagement and enjoyment.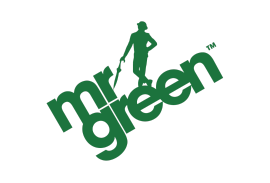 The enhancements include an improved content experience, instant tennis and combi-spin football betting, covering more than 17,000 markets a week.
Under the Bet Assist brand, content powered by Bettorlogic - using proprietary analytical and modelling tools - generates bet prompts to help customers place smarter bets. The first markets to access the new sportsbook are UK and Ireland.
Jesper Kärrbrink, CEO of Mr Green, said: "Our business strategy 'Mr Green 2.0' is comprised of five cornerstones - brand, user experience, product offering, geographic expansion and being the leader in responsible gaming.
"The launch of our new sportsbook embraces all five of these cornerstones and particularly so from a Green Gaming aspect by helping the player make informed betting decisions based on the expert insight as provided by Bettorlogic.
"I think we are the first sportsbook really trying to help our customers bet smarter."