GVC has set out a series of corporate social responsibility initiatives to minimise potential harm caused by problem gaming, including support for a pre-watershed advertising ban in the UK.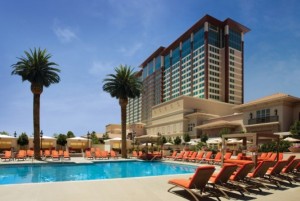 Alongside the new measures, GVC has also announced a multi-million-pound investment in a new community programme.
GVC's strategy on minimizing potentially harmful gambling takes a four-pronged approach: the support for a move to ban gambling adverts around live football matches, before the 9pm watershed, as backed by the Church of England this week; a multi-million-pound research partnership with a leading academic institution to identify markers of harm across products and propose improvements to GVC algorithms; and a partnership with GamCare, the provider of support to problem gamblers, to invest £500,000 over the next two years in rolling out its Youth Outreach Programme nationwide in the UK; and a doubling of investment in responsible gambling, committing over £4m in 2019, twice the contribution called for by the sector's responsible gambling organisations.
Kenny Alexander, GVC's CEO, said: "As a leader in the industry, we fully recognise the need to ensure we do everything we can to ensure an enjoyable experience for our players that minimises the potential to cause harm. The measures we have set out today demonstrate our commitment to take tangible action to understand and reduce the impact of problem gambling."
GVC is also announcing today, at a Parliamentary reception attended by Baroness Tanni Grey-Thompson, a new community programme to support aspiring athletes, as well as grassroots community and health projects, over the next three years.
Meanwhile, MGM's igaming subsidiary has entered into a joint venture with United Auburn Indian Community in California, US.
MGM GVC Interactive is itself a joint venture between MGM Resorts and GVC Holdings. They have an agreement with the Indian community for its Thunder Valley Casino Resort to host sports betting if and when the state permits it.
"It is not yet clear whether California will authorise sports betting or interactive games generally," said Gene Whitehouse, chairman of the Indian community, "but the change in the federal law may open the door for sports betting and our tribe wants to be well-situated. This agreement with the national leader in the field does just that."
MGM-GVC will provide the brands and technology to enable the casino to offer retail and mobile sports betting and online casino poker when permitted.