The first mobile app from Luckbox has been launched for iOS and Android devices.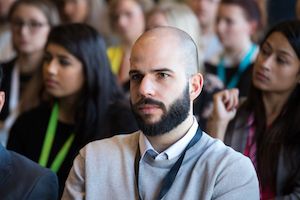 Luckbox News is available globally and provides a comprehensive offering of esports fixtures, results, live streams and news to esports fans.
Luckbox News allows fans to find upcoming CSGO, Dota 2 and League of Legends matches; watch live streams for all matches, with a choice of languages; filter by game, tournament and search for favourite teams; check the latest esports results; get the latest esports news, features and analysis, including Counter-Strike, Dota and LoL; and hear from Luckbox ambassador and esports host Paul 'Redeye' Chaloner.
The app launch is another important step for Luckbox, which is preparing to open its fully regulated gambling platform, when it will launch a separate betting app in eligible countries.
Luckbox's chief product officer Boris Mihov said: "It's a real thrill to have Luckbox News in app stores and we can't wait to hear what esports fans think of it.
"We've built our product from the ground up to ensure we cater for the demands and expectations of esports fans, which are quite unique, and we're striving to provide a comprehensive but convenient place for fans to engage with their favourite games."
Luckbox chief marketing officer Vadim Soloveychik said: "As well as being a great tool for esports fans, Luckbox News give us a global presence.
"We produce a lot of superb content including editorial articles, podcasts, video interviews and giveaways and the app puts this at the fingertips of esports fans across the world."