Loot boxes, a feature on home games devices, are gambling, the UK's House of Lords has declared. The house Gambling Committee said today in a report that video game loot boxes should be regulated under the gambling laws of the UK.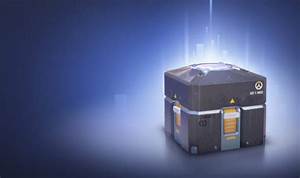 "If a product looks like gambling and feels like gambling, then it should be regulated as gambling," said the report.
The committee has recommended an immediate move to take loot boxes into the Gambling Act 2005.
A loot box offers players a chance at a random reward when it is opened and the are bought for real money with the rewards occasionally traded.
On the BBC Breakfast broadcast, Lord Grade, chairman of the Gambling Committee, said that loot boxes had already been regulated in other countries. "They can see the danger that it is teaching kids to gamble."
In the UK there are reported to be 55,000 problem gamblers between the ages of 11 and 16.
The report covered all elements of gambling but loot boxes has dominated much of it. The report does also mention problems with sports betting because it appeals to young people.