Online and mobile casino software provider iSoftBet has added i-gaming content from UK-based developer Genii to its Game Aggregation Platform.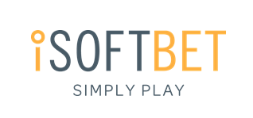 The deal includes Genii's wide variety of gaming content, including interactive video slots and its patented Spin16 games.
Nick Barr, sales director at Genii, said: "Genii continues to penetrate the casino vertical and the demand for more interactive and engagement in games is testament to Genii's growth.
"The partnership with iSoftBet allows the multitude of operators using GAP to be able to access our games and further increases Genii's reach across the globe."
Michael Probert, head of business development at iSoftBet, added: "GAP continues to move from strength to strength, with an increasing number of players accessing its third-party games every month. The addition of Genii's pioneering games will only enhance our platform."