The Intralot Group is to acquire the remaining 65 per cent of Malta-based gaming technology company Bit8, following an initial investment in 2015.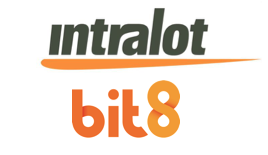 The two companies have worked closely together in the last two years, specifically on the development of Intralot's CRM platform Pulse.
Intralot Group CEO Antonios Kerastaris said in a statement: "I am very excited to complete the acquisition of Bit8.
"Pulse has become a major pillar of our digital transformation strategy for lottery modernisation and a strategic asset in our product portfolio.
"Bit8 today becomes a full member of the Intralot family, carrying enormous promise for future growth and product development by playing an important role in the successful deployment of our 'All About the Player' product design strategy."
Bit8 founder Angelo Dalli remains on the company's board, offering strategic advice for further development. "I am thrilled for the success of our co-operation with Intralot and [this] development, which promises to bring a new cycle of growth, portfolio enhancement, and international recognition for Bit8," he said.
"Like every founder who has worked hard for the creation of a successful company I am proud about the company's evolution and look forward to our future co-operation to reach new targets."
The value of the acquisition has not been disclosed.