The sixth iNTERGAMINGi of 2018 is now available in digital format, viewable from your PC, Mac, tablet or smartphone.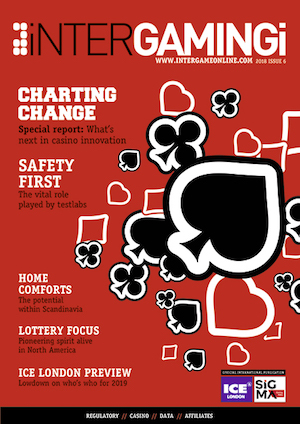 To read this issue of iNTERGAMINGi, please click HERE.
Up next, Issue 1 for 2019 is our ICE Issue: a bumper edition packed with profiles, news, opinions and appetite-whetting details of product launches for the industry's premier event.
There is also an innovation showcase, encompassing slots, payments, sports betting, live casino, blockchain and bingo, in addition to a look at the future of physical traders in sportsbook.
To be included within this issue's features or to promote your company, contact us at editorial@intergame.ltd.uk