Gaming Innovation Group has promoted Nicola Fitton to COO to drive sustainable growth, strengthen operational effectiveness, streamline processes and improve efficiency on platform delivery.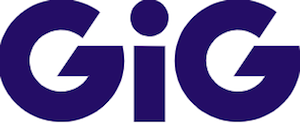 Fitton joined GiG in 2019 as director of managed services, where she was responsible for overseeing the operations, CRM and media managed services teams.
She has over 15 years of experience within the commercial sector of the gaming industry covering casinos, sports and poker from both B2C and B2B sectors, having driven several tier-one international brands, including Betsafe.
Throughout her time at GiG, Fitton has played a key role in empowering the organisation's growth via managed services. She will now be responsible for the overall platform delivery in addition to the managed services operations, customer onboarding process and operations and retention departments.
Ben Clemes, CCO and MD of platform at GiG, said: "I am very happy to announce the promotion of Nicola to COO. Nicola has been with GiG for over two and a half years and within that time has played a key role in GiG's success and growth of our partners.
"This promotion demonstrates the continued maturity of the platform unit at GiG and focus on the onboarding and continued delivery to our partners both new and existing. I wish Nicola all the success in her role of COO."
Fitton said: "I've been incredibly lucky to work with some great people here at GiG for the last two and half years and build our successful managed services vertical.
"I'm now looking forward to taking on the new COO role and further developing GiG and rolling out our key strategic plans for 2022."